Experiencing Athens city under the night sky's lights is a unique sensation for travelers and locals. Feeling like you discover a new elegant, mysterious, and bold downtown is the real taste you get of what this capital can offer to its visitors.
Since people in Athens go out pretty much, you will probably have a good time anywhere suggested, thanks to their forever party-like mood. Thus, a long list of hidden bars, mainstream clubs, and fun places is the key to your entertainment here, supporting all the above.
The best part is that this city can transform itself from a folk paradise to an ideal urban nightlife destination. So let us start with neoclassical buildings that turned into neo-industrial bars after renovation, adjusting to a reconstructed historical area. 
One of them is Beauty Killed The Beast, an impressive detached house of old memories and new wave references, where you can try alternative cocktails and fine drinks. An aesthetically pleasing room for beauties and beasts to sit on their vintage furniture and crawl in the underground neighborhood of Metaxourgeio. 
Next is Juan Rodriguez, an ideal bar for after-office drinks, a favorite for locals, with old-fashioned decor and an aesthetic reminiscent of another era. Its high-quality drinks and its vintage elements combined with vinyl music on the decks, punches and tweaked cocktails known as twisted classics, and a mix of Greek and Panamanian influences, promise a special night in an ever-exotic city.
If you are actually into emblematic buildings of Athens, renewed and brought into life, the Olympias rooftop bar -once a historical hotel- is your place. Late-night stories, authentic panoramic views of Attic sleeping beauty, and raw urban style in that replica of transitional modernism, abstract, and neo-Byzantine architecture promise an era of a rare, mythic entertainment meeting point with cool drinks.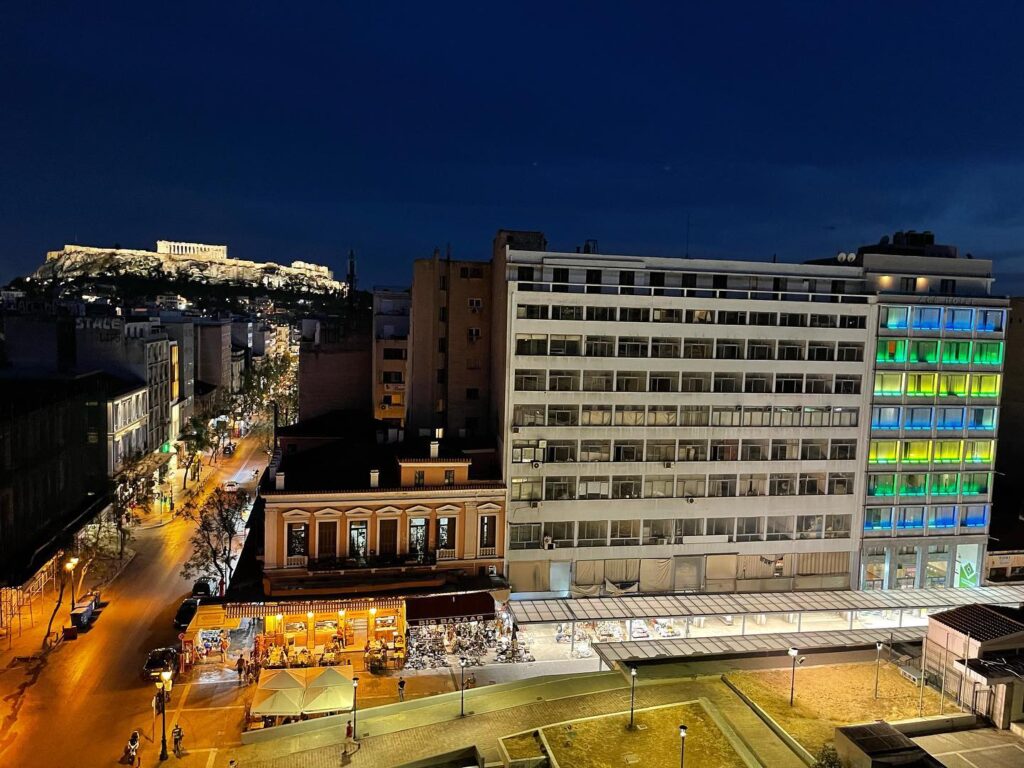 There is always Bolivar, the ultimate party host for hangover hunters who want to spend the night by the Athenian Riviera, watching yachts. Put on your best looks and welcome the all-season urban tropical scene by having some signature drinks and dance to the hits that make this spot the hottest in town.
Get this small guide and find all the inspiration you need for every night out you are about to have in one of the most outgoing European cities.